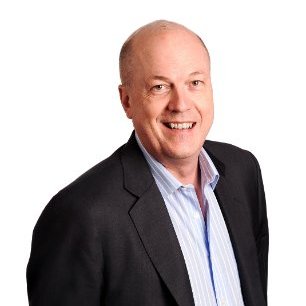 Bob Dearsley
Chief Executive
ITPR & The B2B Marketing Lab
Bob Dearsley is the founder of The itpr Group – a small group of digital marketing companies.
Its flagship brand was established in 1990 - http://www.itpr.co.uk, a technology PR and Inbound marketing consultancy based in London, UK. Bob is a tech marketer at heart and a +20 year PR man. He has advised and launched, re-positioned and driven PR campaigns and marketing programmes that help start-ups, mid-size and large corporates to grow, sell more and raise funding. He is a writer and advisor on effective PR and Inbound Marketing strategies. He is most proud of the very recent award from PR Week where itpr was voted the "Most rated Tech PR agency in the UK" in a national survey of UK technology journalists.
In 2011, he launched the Group brand – The B2B Marketing Laboratory – www.b2bmarketinglab.co.uk - a team of digital marketing consultants, search marketing and PPC analysts, copywriters, designers, web developers and social media addicts.
Bob has been a member of the Chartered Institute of Public Relations (CIPR) for more than 15 years and is a former Chair of the Science and Technology Group now STEM Group. He has regularly been involved as a judge on the annual CIPR Awards, most recently judging in the category – "Best use of Social Media".
Bob is a director of several marketing and PR businesses and acts as an advisor to a number of technology and professional services businesses.
Sessions
Tuesday, September 22, 2015
2:45 PM - 4:00 PM
1 hour 15 minutes